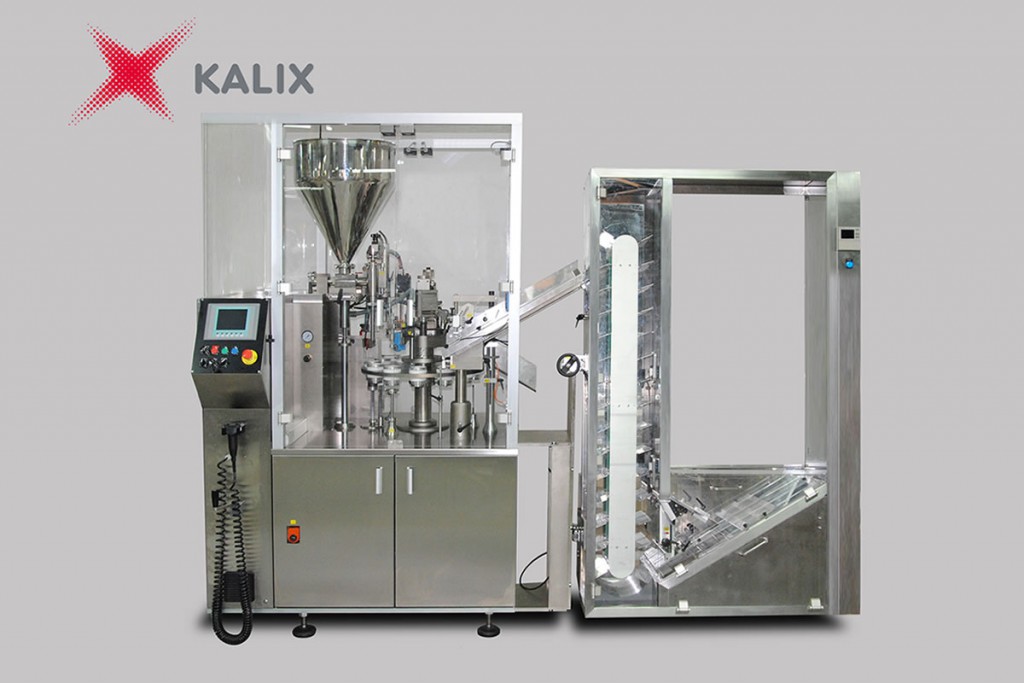 Evolutionary: format part compatibility between Serie 3 range machines (KX503 and KX603) upgraded from previous generation range.
Dosing precision: The shut-off valve filling nozzle provides high-precision dosing, (+/- 0.5%) for a very wide range of liquid to high viscosity products.
Sealing/folding system: closing (sealing/folding) heads are easily interchanged and adapted to all materials (plastic, laminate, aluminium); remarkable quality finished tube appearance at speeds of up to 80 tubes per minute.
Clear, precise, user-friendly instruction manual issued with the machine.