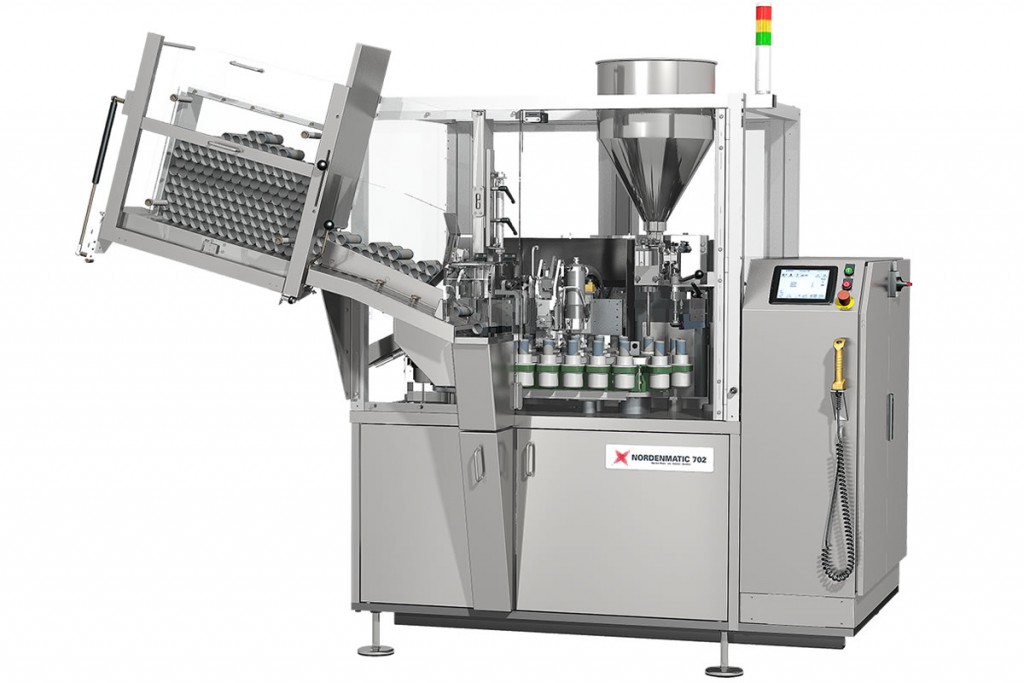 The machine is equipped with 22-tube holder serial links, while the oval tube transportation systemallows easy access and easy integration of new equipment. It is available in either clockwise or counterclockwisefilling setting, allowing you to choose the route of the line that best fits your factory facilities.
Main technical features:
Norden EasyWare Control System
Hot air sealing
Design-a-Seal®
Sealed or metallic folding (or combined)
Multi colour filling
Swirl filling
Scoop Seal®
Clockwise or counterclockwise filling
Jogging operation mode
Servo driven functions (optional)
Semi-automatic or automatic tube supply
Norden helps you get the most out of your tube filling machine, improving its production with various high performance welding or design options.