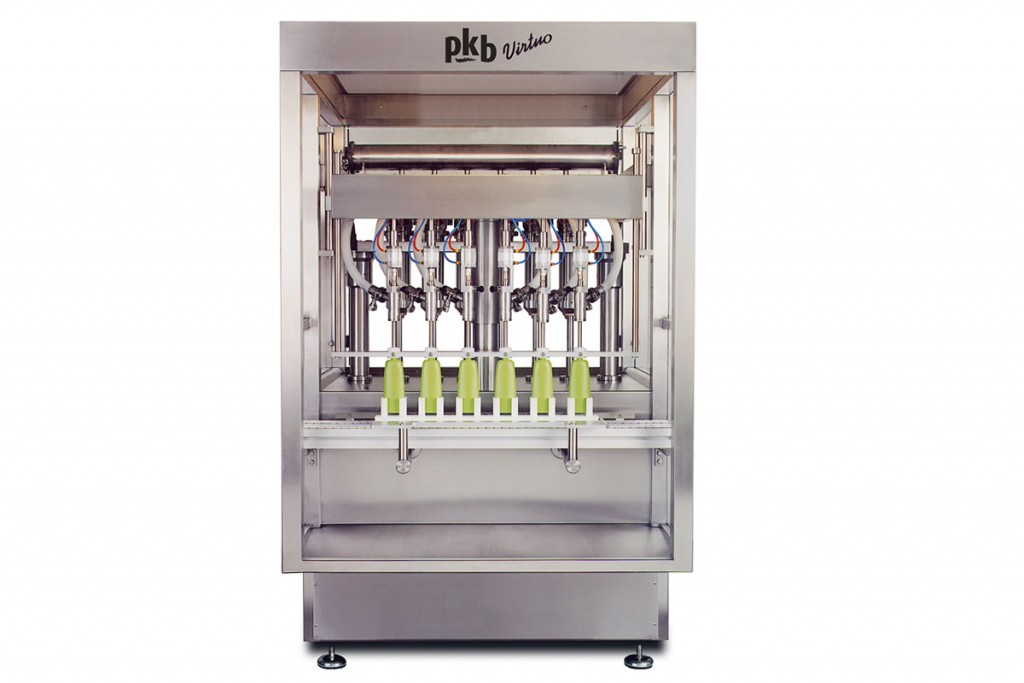 With a production rate of up to 140 bpm, it is the ideal filling machine for liquid cosmetics. The movement of bottom-up filling is managed using brushless motors, further optimizing the system by controlling the variable up/down speed of the nozzles to suit the asymmetric shapes and contours of the bottles and the characteristics of the products being filled.
Each format changeover is simply performed by pressing a key on the display, maximizing ease of use.
Its innovative design, optimized filling and cleaning circuit, and integrated balcony structure, enable cosmetics products to be processed in line with the requirements of the pharmaceutical industry.
Diagnostics and remote maintenance assistance via Internet.