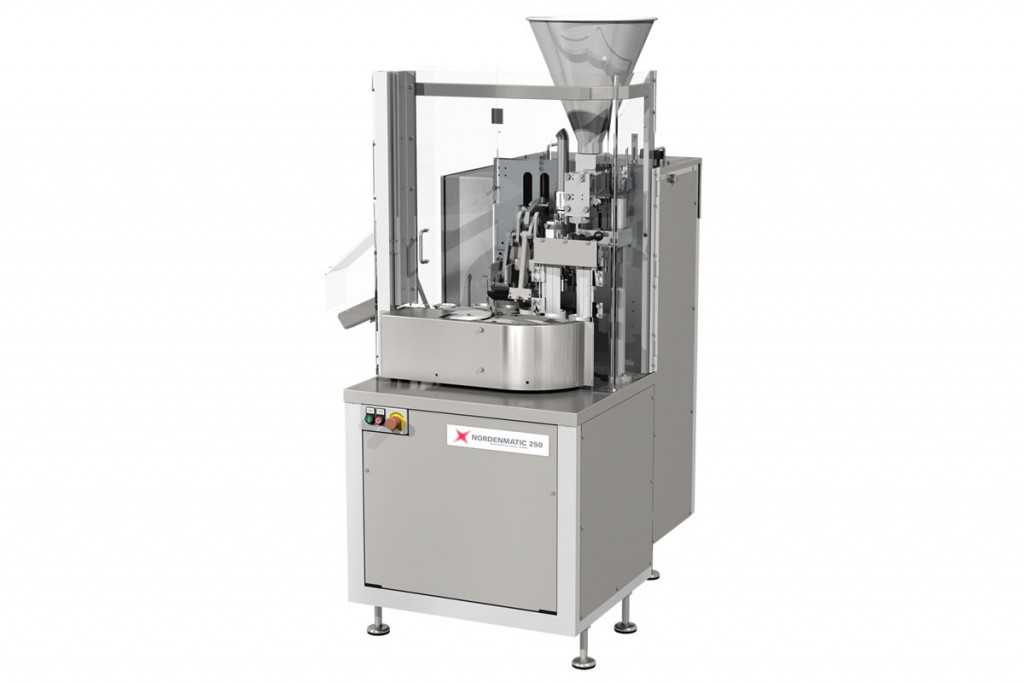 The NM250 is a fixed speed tube filling and sealing machine suitable for outputs of 25 tubes per minute. It is designed for filling and sealing plastic, plastic-laminate and aluminum laminate tubes of up to 50 mm diameter and with a maximum filling volume of 300 ml.
The machine is designed for manual infeed of tubes but all other operations, including tube orientation, filling, sealing, coding and cutting, are automatic.
In the printing station of the tube, a Teach-in photocell enables rapid configuration by introducing new pipes.
The machine is mainly mechanically and, therefore, easy to understand, use and maintain. The volumetric filling pump, with a well proven filling accuracy, and Norden's patented Hot Air sealing system are of the same standard as all other larger Norden models.
The NM250 combines simplicity with sophistication and experience from decades of work that has secured Norden of a leading position in the packaging industry.